Midrand conference venues

The Midrand area would be loosely described as somewhere between Pretoria and Johannesburg. This often makes for easier travel arrangements for the conference delegates to and from the meeting destination.
Use of both Pretoria conference venues and Johannesburg conference venues can be recommended as well.
Please remember to click on the image of the venue to send an email for prompt conference assistance.
Think of us as your very own 24/7 PA for the conference industry!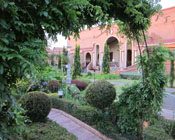 Midrand Conference Centre - Midrand
Distance from JHB & Pretoria: Approximately 30 min drive
Accommodation: 103 en-suite rooms
Conference Room Layout: U-Shape – 225 max, Schoolroom – 450 max,
Cinema – 800 max, Banquet – 500 max.
Teambuilding: Can be arranged by Apex Conferences
Spa: Apex Conferences can arrange a Mobile Spa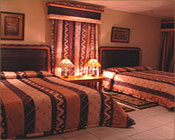 Eagles Nest – Midrand / Fourways
Distance from Pretoria: Approximately a 30 min drive.
Accommodation: 15 rooms and 3 Suites
Conference Room Layout: 60 Delegates max.
Teambuilding: Can be arranged by Apex Conferences
Spa: Apex Conferences can arrange a Mobile Spa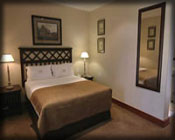 Indaba Hotel – Midrand / Fourways
Distance from JHB & Pretoria: Approximately a 30 min drive.
Accommodation: 260 rooms
Conference Room Layout: U-Shape – 50 max, Schoolroom – 500 max,
Cinema – 600 max, Banquet – 500 max.
Teambuilding: Can be arranged by Apex Conferences
Spa: Spa Available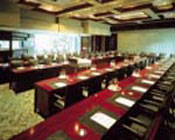 Gallagher Estate Conference & Exhibition Centre - Midrand
Distance from Pretoria: Approximately 30 min drive
Accommodation: 0 rooms
Conference Room Layout:U-Shape – 150 max, Schoolroom – 3000 max,
Cinema – 6000 max, Banquet – 3000 max
Teambuilding: No Teambuilding
Spa: No Spa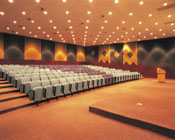 Bytes Business Park and Conference Centre - Midrand
Distance from Pretoria: Approximately 30 min drive
Accommodation: 0 rooms
Conference Room Layout: U-Shape – 70 max, Schoolroom – 70 max,
Cinema – 228 max, Banquet – 200 max
Teambuilding: No Teambuilding
Spa: No Spa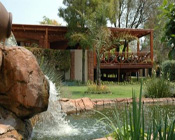 Isisango Convention Centre - Midrand
Distance from Pretoria & JHB: Approximately 30 min drive
Accommodation: 0 rooms
Conference Room Layout U-Shape: – 32 max, Schoolroom – 70 max,
Cinema – 120 max, Banquet – 70 max
Teambuilding: Can be arranged by Apex Conferences
Spa: Apex Conferences can arrange a Mobile Spa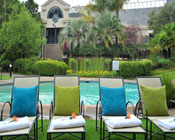 Protea Hotel Midrand - Midrand
Distance from JHB & Pretoria: 30 min from JHB & 15min from PTA
Accommodation: 177 rooms
Conference Room Layout: U-Shape –90 max, Schoolroom – 150 max,
Cinema – 250 max, Banquet – 150 max, Cocktail – 250 max
Teambuilding: Can be arranged by Apex Conferences
Spa: Camelot spa